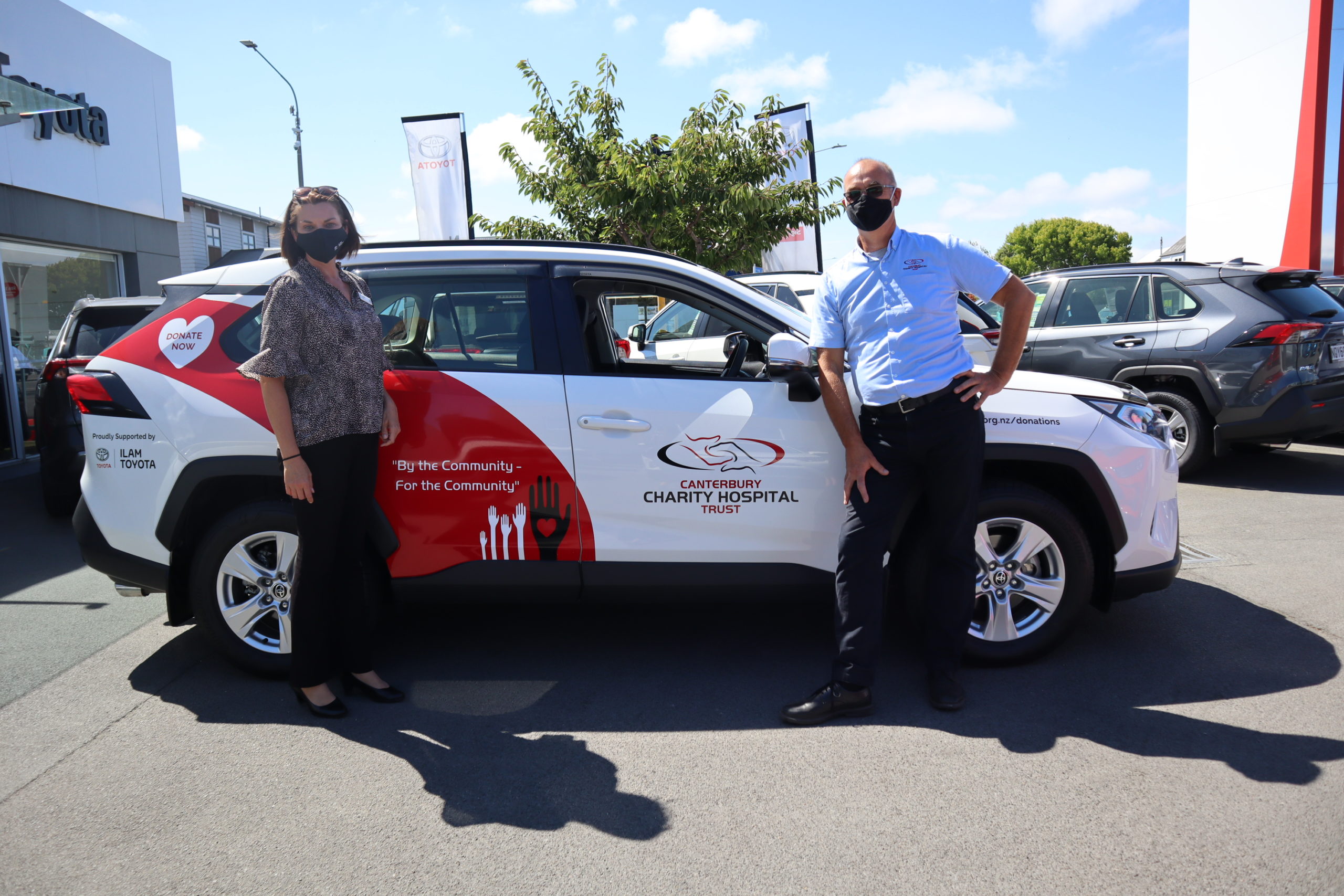 Ilam Toyota has very generously donated a new vehicle for lease to the hospital to replace their aging vehicle.
"We are very grateful to have such a modern vehicle to use for transporting patients and equipment as well as assisting us with fundraising." says Carl.
"We are really excited to have the opportunity to support Canterbury Charity Hospital, and the incredible work they do for our local community. Their new RAV4 GX will provide the team and patients with a safe and reliable method of transport. We are very proud to help out such a worthy cause," says Ilam Toyota branch manager Paul Taylor.
Ilam Toyota sales manager Elize De Goede hands over the keys for the RAV4 to Carl Shaw from the Charity Hospital.